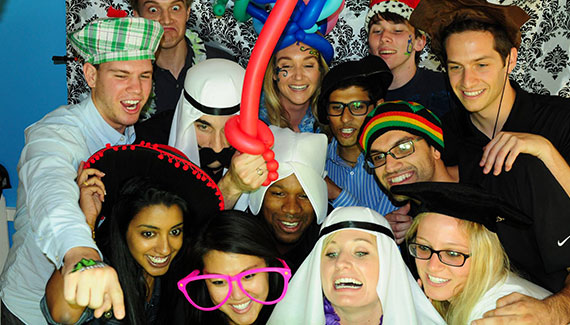 Putting emphasis on a rewarding company culture
RealScout is a fast-growing technology startup in Silicon Valley. A smart, talented team of passionate employees has led to RealScout's initial success by creating the company's cutting-edge search engine technology and providing superior customer support to its realtor client base. In the past year, the RealScout team has grown by over 500% and plans to continue expanding rapidly to keep up with high demand.
Like many successful startups, RealScout has created a fun, rewarding company culture to build its team with top talent. Co-founder Michael Parikh explains, RealScout is looking to "Set a precedent for the kind of company we are and define our culture", which means offering the benefits that showcase the company's core values and resonate with "best fits" for the RealScout team.
Andrew Flachner, RealScout CEO, elaborates, "we want to be a company not only thinking of ourselves and our current goals, but also thinking long-term about creating a positive impact in our community and our world-at-large. That's the kind of company that attracts the brightest minds– the kind of of company that creates positive change."
Developing a personalized program
With fierce competition among employers to bring on top sales and engineering talent in the Valley, companies like RealScout offer an appealing work environment to attract the kind of people that will make the company a success. Competitive benefits such as healthy snacks, comprehensive healthcare, and company home-brewed beer are just a few of the perks contributing to RealScout's appealing office culture.
Andrew Flachner, cofounder and CEO explains, "We wanted to make working at RealScout a fun and rewarding experience-- And beyond that, we wanted to create a more meaningful relationship with everyone on the team to show them we appreciate who they are and what they care about."
Like most startups, RealScout looks for programs that are simple to deploy and easy to manage. "We are all extremely busy, so we look for smart solutions that will have the biggest positive impact on our company culture with the lowest cost and effort to manage" explains Stefnie Huth, Director of Growth.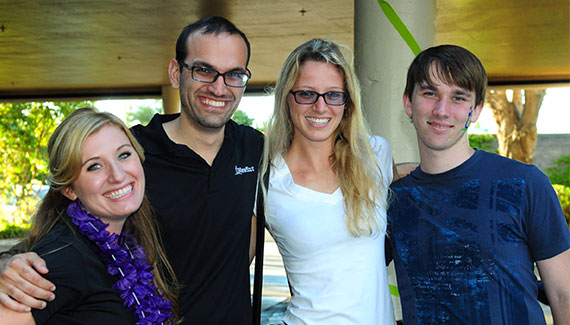 Effortless Deployment
After RealScout decided to offer Bright Funds to employees, the RealScout Bright Funds Workplace Giving experience was up and running within 24 hours: Every employee received an email with their Bright Funds account and could log on to select the causes and highly effective nonprofits they want to support. Because Bright Funds is cloud-based, there was no lengthy IT integration necessary.
Many of the benefits RealScout looked at were using "outdated technology." A tech company themselves, RealScout opts for the option --like Bright Funds-- that uses "cutting edge technology in this space," Parikh explains.
Huth adds, "Offering Bright Funds is so simple and it's hands-off. It's like outsourcing our CSR department. Bright Funds handles all the company matching and distribution of funds to the nonprofits."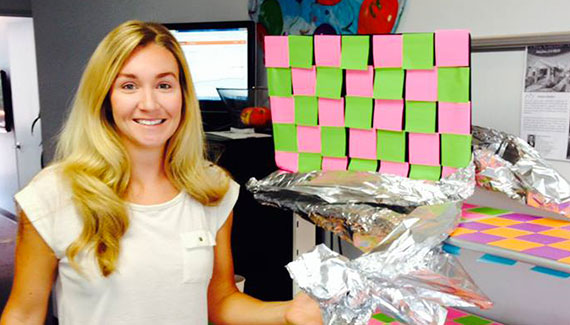 Benefits Realized
"Having Bright Funds helps us define our culture–and create the kind of giving culture we want to establish right from the outset" says Parikh.
Since launching Bright Funds workplace giving, Michael and Andrew have hired a number of talented people who contribute significantly to RealScout's culture and business.
Huth explains, 'When new recruits ask what it's like to work at RealScout, I always show them Bright Funds and I say "Giving is part of our DNA here." You know what happens? They tell me they feel really good about working for a company that values doing good.'
Ali Lehner, a newly hired RealScout team member remarks one of her first impressions of RealScout was that it was indeed a "giving company," which she says influenced her decision to work there.
Lehner, who is incredibly passionate about autism and early education explains that when she learned RealScout offered Bright Funds and matched her donations, her initial impressions about RealScout were confirmed: this is the kind of company that is building value beyond just a bottom line.
"RealScout is not all about money. Its about everybody else–the employees and people." says Lehner. "No company I've worked for has ever matched my donation or supported the issues I care about most. I love that RealScout supports me in supporting the issues that are near to my heart."
Conclusion
For a startup, the greatest asset is the people. With Bright Funds, RealScout has a way to offer something unique to every employee who joins in their mission to revolutionize the real estate market and who cares about community and the world.
According to RealScout employees, working for a company that shares their values is incredibly important. As Huth explains, shared values are "a big reason why I decided to work here and why I love my job."
Flachner adds, "Bright Funds has helped us easily define the kind of company we wanted to be from the outset and now conveys the company we have become. We have Bright Funds featured on our site because it highlights what we value as founders, what our employees value, and what the company values."